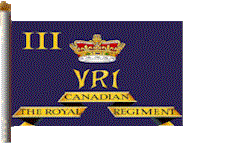 Home
Battle Honours

News
4 Platoon
5 Platoon
6 platoon
November HQ
Mortar Platoon
PACHINO DAY HISTORY , JULY 10, 1943
Pachino Day Soccer
CANADA DAY



November at Work and at Play
The Heart of Bosnia
CIMIC CELL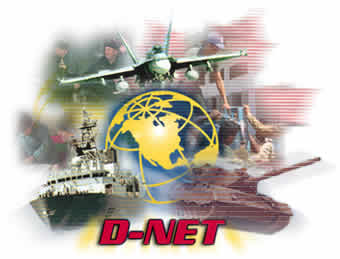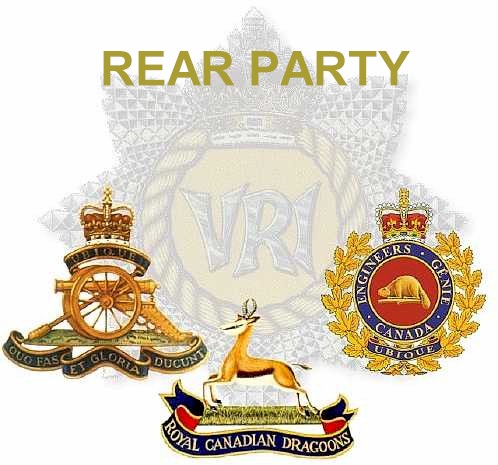 Popular Free E-mail


Internet
Search
Engines

Webferret

MORTAR PLATOON VACATION
by Cpl Jodi Woolridge, Mortar Platoon
The month of May and was quite a hectic one for 3 RCR Mortar Platoon. After spending a week in Glamoc for an OSG mortar shoot with the British and the Dutch contingents, we spent a few short days in our home camp (Coralici) before receiving a warning order. We were put on six hours notice to move to go to Tomislavgrad to assist Para Company. True to 3 RCR SOPs, an hour later we were told to " move now!" We quickly scrambled to get ready and were on the road within forty minutes. After driving throughout the night, we arrived in TSG 8 hours later, at 5 in the morning. We were given 5 hours before we had to relieve Para Company at their current location in Livno, so we piled into a single weather haven (the whole Platoon) for some much needed rest.
Following our brief catnap, we departed for Livno. Unfortunately, not all of us would make it there, as 51C overheated and died on the switchbacks. This AVGP must be of a rare breed, as it has been four weeks since it broke down, and replacement parts are nowhere to be found. Now down by one vehicle we crowded into the remaining three AVGPs with all our kit and continued our trip to Livno. Within the hour, our Gypsy caravan arrived at the weapons storage facility in Livno, which at first glance appeared to resemble an early settler's camp. There are crew tents and lean-to's all over the place and razor wire surrounding the perimeter. For the next few days, we rotated the three sections through gate duty, roving patrol and observation posts (almost exactly what we were doing in Coralici before we left, just not as comfortable). Upon return to TSG for a day of maintenance and a chance to shower, we were then off to Kupres to man another site.
This camp actually had some structure to it. Up until the time that it was taken over by SFOR, it used to be a platoon house for the Federation Army. There were tanks and army trucks in the parking lot along with several artillery pieces. The bottom floor of this decrepit old building housed their kitchen and dining hall and even had a very large cappuccino machine on the counter (which thanks to a talented Sergeant who will remain nameless, proved to be operational and boosted morale with every use). The previous tenants used the top floor for offices, sleeping quarters and bathroom/shower facilities. By Canadian standards, the place was not even fit for a crack house. There were no mice as even they have standards. After several hours of cleaning, sweeping, and mopping, it was now somewhat habitable and we settled in once again and continued our duties on the gate and up on the hill doing OP. It was rather peaceful there despite the constant sneezing and sniffling of MCpl Antle due to his allergies, and the complaining of "Peppi" Leroux concerning his fear of fleas that were sure to be infesting the place. After about two weeks in Kupres we were given word that our presence would no longer be needed so after being relieved of our duties, we headed back to our home in Coralici. Until next time, Pro Patria!